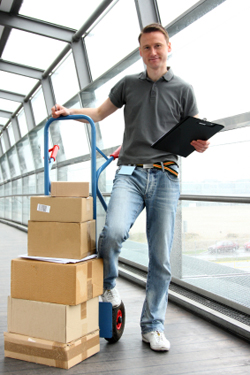 Pick, Pack & Assemble!
Sometimes you need an extra hand processing orders or getting your marketing and sales materials packaged and mailed. Your staff may not have the time to collate, prepare and ship. At DynaGraphics we can help with our kitting and fulfillment services. Whether you need help kitting together sales presentation or training seminar packets, fulfilling orders or just keeping your direct mail prospecting efforts going, we can help with our kitting and fulfillment services. We can
Receive your materials and store them for you

Pick, pack, and assemble them together for you

Copy or print new materials and provide finishing and binding

Label and ship materials wherever you need them to go

Provide you with inventory and other status reports
We handle kitting and fulfillment projects from simple sales sheets to individually customized complex multi-piece packages. Throughout each stage of production, we demonstrate the highest standards of quality assurance to ensure that your project is completed and received correctly. With our Web-to-Print services we can help you create a custom catalog of all materials, so that you can more easily select items for assembly and shipping. Our Web-to-Print system will automatically take care of inventory and reorders so that you never run out of anything. Here are some typical kitting and fulfillment projects. Be sure to call DynaGraphics for help with any of the following, and more.
Promotional products to customers or prospects

Marketing or sales literature packs

Membership, enrollment, or welcome kits

Presentation materials for training seminars

Quarterly or annual financial statements or reports

Employee benefit program packs

Warranty information/reminders